PRONTO Basecamp
Kr. 699,-
MADE FOR LUMINOODLE BASECAMP: Power your Basecamp off-grid with 12V output and adapter for our biggest noodle yet.

POWER & LIGHT IN ONE: 12V and USB charger with built-in LED lantern.

LANTERN MODE: Adaptable brightness LED lights that dim to your ideal setting.

CHARGES IN 2 HOURS: Ready to power your devices in no time with the included wall plug

UL-CERTIFIED CELLS: LG lithium ion cells with built-in short circuit protection and a temperature sensor to prevent overheating.
POWER YOUR LUMINOODLE BASECAMPOFF-GRID
With the Pronto Basecamp 12V Battery Pack
PACKED WITH PLENTY OF POWER
Use the USB output to charge your phone 2-3 times or the 12V output to run your Luminoodle Basecamp for up to 12 hours
TAKE DARKNESS BY THE TAIL
The Pronto Basecamp is wrapped with LED lights that have adaptable brightness so you can use it for bright, functional light or dim it to the perfect amount of mood lighting for your campsite, picnic, or adventure.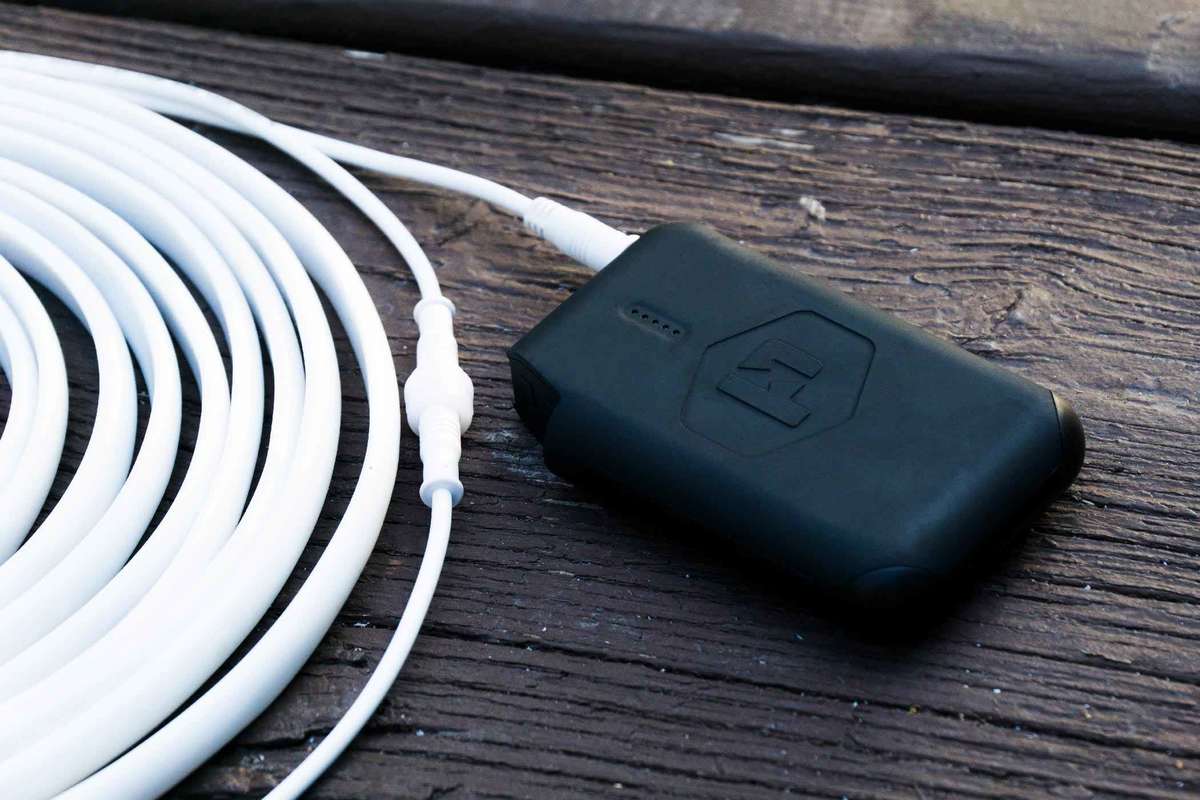 With it's built in 12V output, you can power the 6 m. long Luminoodle Basecamp so you have bright and colorful light without the need for a wall outlet.